I've taken up photography. That doesn't mean I'm good at it yet. It does mean that I am having a heck of a lot of fun with my new camera and Photoshop and have a wicked case of eye strain.
Here's one I took of my Trevor cat as he noticed a little visitor from the wild. I'm rather fond of it.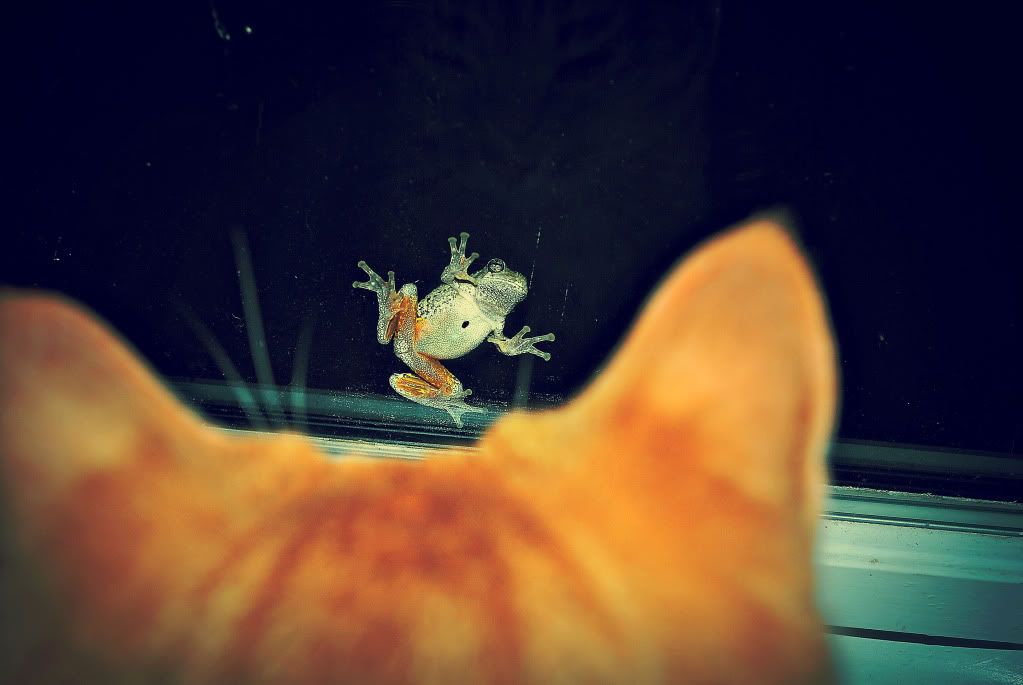 Perhaps next time, I should Photoshop out the junk on the window, eh?