I stumbled out to the coop while the coffee was brewing this morning to let the birds out. They fluttered out into the woods and I started back to the house. About halfway down the path, I realized that I should check for eggs and padded back to the coop.
Top nesting boxes....nothing.
Bottom nesting boxes....wait, did I really see that? It's not a golf ball.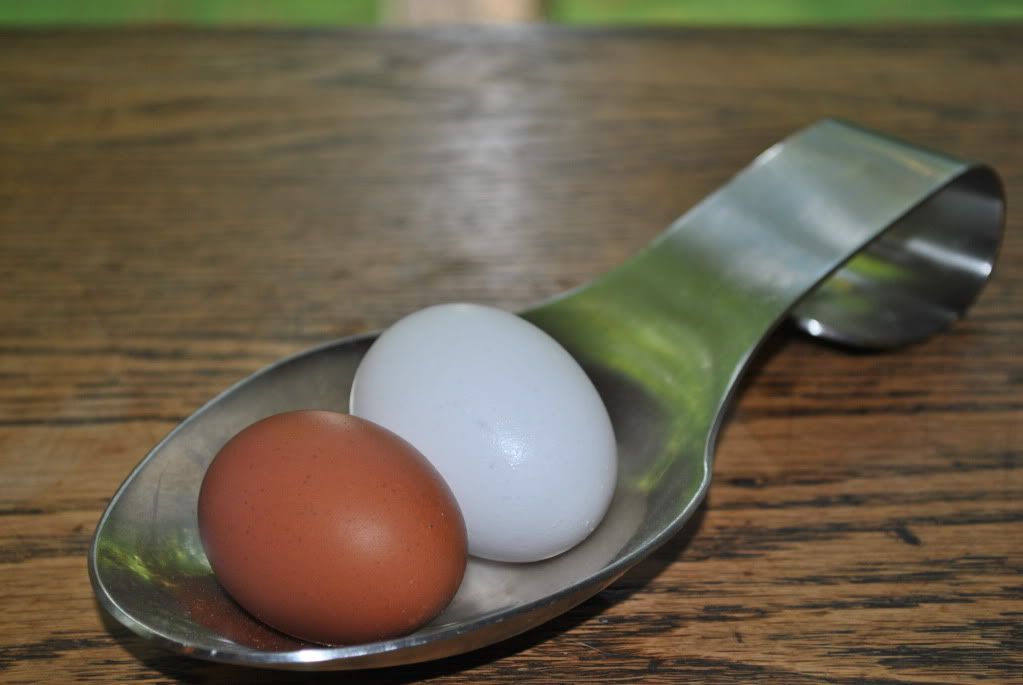 My egg is the pretty little brown one. The white is a large egg from my last supermarket dozen. Chicken experts say that the eggs will get larger over the first year.
And here's Trevor checking it out. I have no idea which bird gave me the egg. It's either my 19 week Barred Rocks or Red Sex Linked.